HealthSignals provides your residents, business office, medical staff, and operations personnel with complete white glove service for our Wi-Fi, Cellular Boost, and VoIP solutions across your entire campus. Our services include Design, Engineering, Implementation and ongoing Management of the technology solutions for our customers. Our custom designs for your campus enable us to offer a written performance guarantee; we believe that we are the only providers in the industry with this guarantee.
Our Wi-Fi as a Service provides Medical Grade Wi-Fi® across all connected buildings with no capital outlay for $1 per unit per day
Our Team
Partner With HealthSignals – Where Technology Never Gets Old!
Bruce Weintraub
Founder & CEO
From architecting FiOS' Video Network Services backbone to Campus Wide Medical Grade Wi-Fi, Bruce has put the power of fiber optics and Next-Gen Wi-Fi to work for Senior Living Communities and LTPACs. As the Chief Architect of Verizon FiOS, Bruce has designed and developed the largest fiberoptic network in the US.
Chris Young
EVP, Ops / Finance
Chris devotes his time to finance and operations, with a focus on quality assurance to ensure that HealthSignals delivers on-time and within budget.
Dick Klug
Director of Technical Operations
Dick is an RCDD with over 27 years experience in the telecommunication and structured cabling industries. He is responsible for the design, development and installation of the structured cabling, Wi-Fi, Cell Boosters and ERRC systems. Dick has a BS in Electrical Engineering Technology from Temple University as well as numerous industry certifications.
Sheriff Popoola
CTO
Executive with 30 years of Product Management and Engineering experience in technology; B2B and B2C SaaS, AI/ML, and Telecoms. He leads Development, Process, Architecture, Deployment, Strategy, and Program Mgt., providing Quad-Play and e-Health Infrastructure, Services, Analytics, and Applications to Senior Living Communities across the United States. Sheriff has an MBA from Kellogg School of Management, Northwestern University; and a MS in Electrical Engineering & Computer Science from the University of Illinois at Chicago.
Rahul Biruduganti
Wireless Network Engineer
Rahul focuses on providing seamless wireless services, unique network design solutions, and maximum network uptime to our customers. Rahul has extensive experience working at multinational information technology companies and has previously provided L2 MPLS transport services for one of the largest ISP provider in the nation. Rahul has an MS degree in Telecommunications and Network Management from Syracuse University, in addition to CCNP Enterprise and CCNA Wireless certifications.
Rich Bitler
National Account Executive
Rich's experience includes extensive technical management for multiple Fortune 500 companies. Rich has spearheaded technical project and operational activities for multiple concurrent projects across various technical platforms and oversaw daily technical operations for numerous infrastructure projects for Senior Living communities. He combines both technical understanding and sales expertise to the benefit of our customers.
Jaimmy Chun
Marketing & Data Analyst
Jaimmy ensures that the HealthSignals' messaging and digital footprint remains on-target. The analytics derived from the Wi-Fi usage of our clients enables her to deliver quarterly and annual reports which assists in ensuring a quality experience and informs better methods to serve both residents and staff.
Our Partners
Partner With Health Signals – Where Technology Never Gets Old!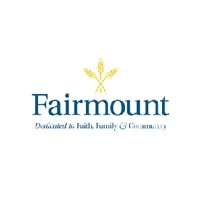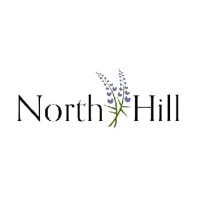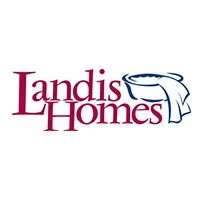 Discover the World of Worry-Free Wi-Fi